Moments of Influence
Moments of Influence/Grandeur/AHA/Epiphany
It could be anything…a picture, a phrase, a song, a personal story.
It doesn't have to be a cliched saying (although most of the times it is). Its just something that intersects beautifully with whatever situation/obstacle/challenge you are facing at that present time. You suddenly breathe a sigh of relief like your not in this alone…meanwhile you are shaking your head vigorously in excitement because that moment/factor of influence is all you needed to give you that extra push for you to carry on. It's uplifting.
–
My Influencers:
Instagram

Currently @Mankofit- One of my favorite people to follow on instagram. This chick averages 5 figure+ likes. Completely wowed by her workout ethic. She posted a personal story about motivation and how it keeps her doing what she does and loves everyday.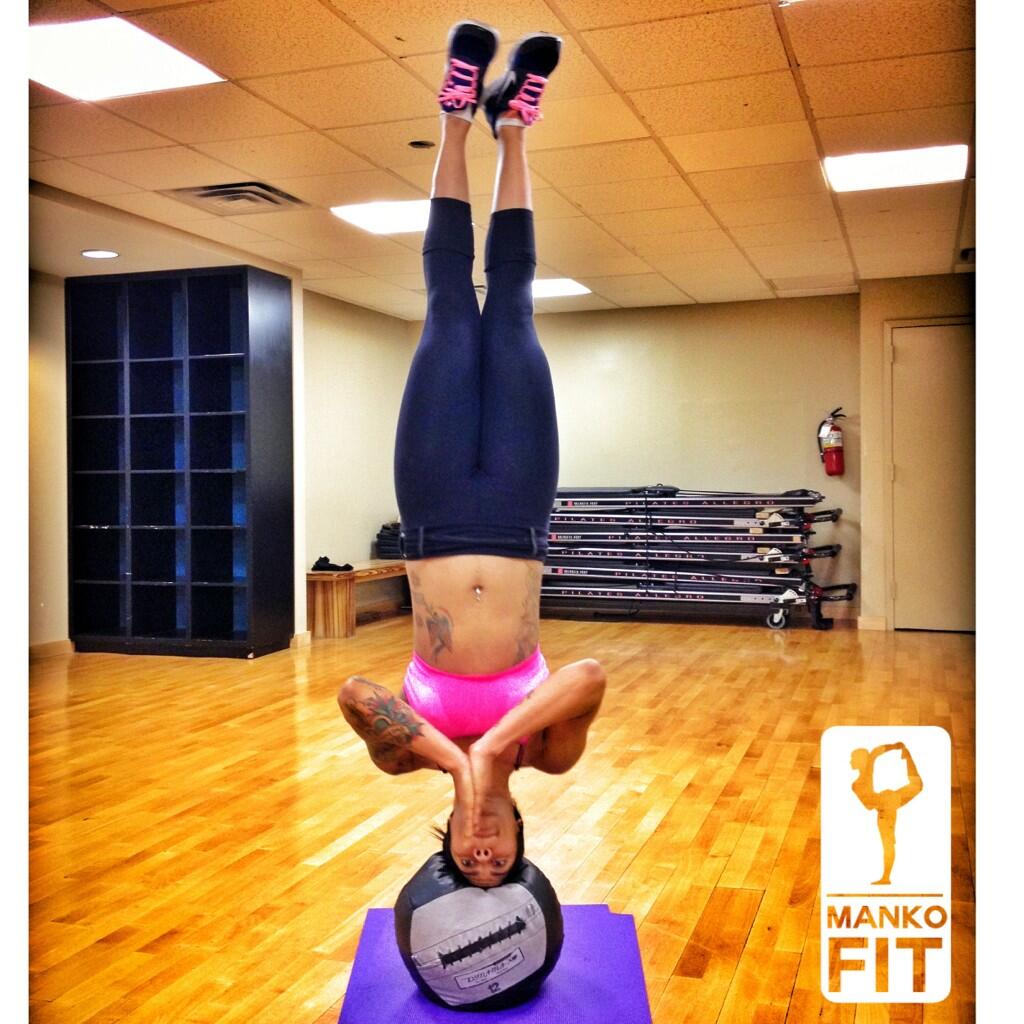 Its following users and fitness enthusiasts like her that keep me pushing to complete my Spartan WOD's. You can subscribe here – http://www.spartanrace.com/wod/
Yesterday was a toughie. Especially after a weekend of eating greasy food/beer in Colorado with my sister, it was hard to motivate myself to complete 3/28 Spartan WOD (Run 27 minutes…interval sprint/jog). But then I see a pic of this chick doing crazy things like climbing 100 flights of stairs in 20 minutes, i can't help but feel inspired!
So I pushed myself to get out of my cubicle, bike 3 blocks to the gym, and run 4 miles on the treadmill. I felt so much better after. Especially since I gained 1.6 pounds since my last Thursday weigh-in. Oh WeightWatchers Meetings..the things you do to my mental mind. #Rollercoaster.
Hustlin: 4 miles – 36 min
—
SOULcycle
Back in February, via Airbnb, I hosted an LA yogi who came to NYC for the SOULcycle training program. Through spending a weekend under his lifestyle influences, I found the beautiful balance of hot yoga and spinning…mixed in with healthy smoothie recipes and ShakeShack/beer-dance till 2 AM nights. Yes, its all about that balance.
I've also met 2 other instructors in the program and through these 3 superstars combined, I feel like a new and improved person. I've hit up 4 (free) Community rides that they've instructed so far and have found a point of epiphany in every single class. All it takes is one phrase like "you can find family wherever you are" or "this is just the beginning" .."tomorrow could be a total surprise..but today is here and its beautiful" -its soulful and poignant and although it might not make the perfect sense out of context…right then and there when i'm pouring sweat straightup strugglin and beating off thoughts that I'm not good enough/can't compare to all these SOULcycle cult/beautiful fit people….i suddenly get an extra spurt of energy and power from their words/choice of empowering music and I just keep spinning
I love these crazy cardio parties. It's like a freakin rave. It's not a competition. Its never judging. Everyone's waving their towels in the air, hollering, having a great time, and encouraging each other to dance/spin/move. No need to compare yourself to anyone there…just compare yourself to where you were yesterday and how far you've come.
If anyone wants to hit up a free community class, let me know. Do it for the journey.
Music
Currently: Ben Howard- Keep your Head Up
Watch it. Listen to the lyrics. It's powerful stuff. After a long day at work, all I need is this music on my bike ride home and I'm as happy as a clam.
Music has the power to transform your emotions. Dancing has the power to let your emotions translate to actual expression.
Goal: Dance twice a week. Just put on your favorite jams and rock out in your room. Like Hannah from Girls.
—
Foreigners/Travelers/Couchsurfers

So on Wednesday (3/27) after a grueling SOULcycle class at 2:00 AND Bootcamp class at 7:00, all I really wanted to do was go home and crash/smoke a sheesh/clean my room. But I get a text from Gary (CouchSurfing) around 8 PM. It's written in chinese..asking if i wanted to meet up for dinner/drinks. Ohh man.
A month ago, I agreed to host Gary because he was from Taiwan Kaoshung (where my grandmas from!) but he ended up getting a place in White Plains instead. Since its  my resolution to keep promises/meet somebody new everyday, I rushed home from bootcamp, showered, and met him at Saints Alp for bubble tea (i know..how fitting..).
His english is as bad as my chinese, so the conversations we had were pretty limited. I had to give him respect points for going out on his own. For not listening to his friend's ridicule "you're english sucks..you don't know anyone…what are you going to do in NYC by yourself?" and just traveling for the sake of experiencing something new/seek inspiration.
Gary is a student studying civil engineering and is here to gain new perspective. He reminded me of the ant from A Bug's Life. The part of the movie when he goes and travels into a big city to meet "strangers" in hopes to better his town. At one point,  i just nodded in bemusement when he described the history/architecture of Grand Central to me in chinese. I had absolutely no clue what he was saying, but could tell he was passionate. Thumbs up.
What I got out of this encounter: I need to work on my Chinese. I need to travel back to Taiwan. I need to get outside of my comfort zone. As much as I push my body to reach new heights, I'd like to learn something new and stimulate my mind
—
Inspiring Feats of Performance Motivated by Love
Strongest Dad in the World by Rick Reilly
Eighty-five times he's pushed his disabled son, Rick, 26.2 miles in marathons. Eight times he's not only pushed him 26.2 miles in a wheelchair but also towed him 2.4 miles in a dinghy while swimming and pedaled him 112 miles in a seat on the handlebars – all in the same day.
Read more here:
—
TL:DR : SEEK INSPIRATION WHEREVER YOU ARE. JUST EMBRACE IT. KEEP MOVING.
—
Weekly Challenge:  Declutter Life/Clean Room
Progress: Tackled one corner of my room. cleaned out my shoe buckets. Donating 5 pairs. Swept my room floor. Small steps.
There's a reason why I made this a "weekly" challenge and not a "daily"…badabooom
—
PS: this weekend is going to be a blur: i probably won't post until Monday….
i have a total of 4 Guests..maybe 5..from Couchsurfing. 3 Frenchies, 1 or 2 Swedes crashing in my living room. Yes i overbooked. It's going to be awesome.